Steroids Analysis Service
Steroids are organic compounds with four rings arranged in a specific configuration. Steroids are an important part of cell membranes, many of which are signaling molecules. All steroids are made in cells derived from the sterol lanosterol (animals and fungi) or cyclotriryl alcohol (plants).
As an important component of the endocrine system, endogenous steroid hormones play an indispensable role in body development, immune regulation and birth control. The accurate determination of steroid hormone levels is very important for the prevention, diagnosis and treatment of endocrine diseases.
The analysis of steroid hormones and related compounds poses certain challenges due to the extremely similar chemical structures of many compounds, which will produce a variety of isobaric interferences. The isobaric substances have chemical similarities, and effective chromatographic separation is necessary before selective analysis. Creative Proteomics has developed a fast and targeted LC-MS/MS method to achieve effective separation of substances by extending chromatographic run time, derivatization or using multiple targeted analysis methods. It can be used for quantitative and semi-quantitative analysis of up to 38 endogenous steroids in biological matrices.
In addition to steroid testing based on clinical research, we can also provide steroid content analysis services in dairy products, environment and other fields.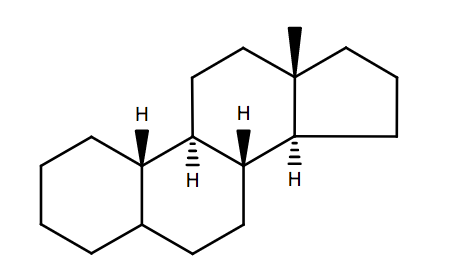 Our Steroids Analysis Service
Absolute quantification: Use external standard method to quantify, and use internal standard for correction, qualitative and quantitative is more accurate.
High sensitivity: We use liquid chromatography coupled with triple quadrupole mass spectrometers for steroids analysis service (Triple Quad™ 6500 LC-MS/MS System).

Fig 1. The workflow of steroids analysis service.
Sample Preparation
Creative Proteomics has rich experience in steroids targeted lipidomics. We routinely cover a rich variety of sample types, including cells, conditioned medium, tissue, blood, plasma, plant and fungi.
Extraction of lipids should be performed right after sample collection steps, otherwise, samples should be stored at -80°C, and shipped with dry ice.
After sample collection, you can either perform sample pretreatment, or contact us for specific sample pretreatment service.
Why Choose Us?
One-stop analysis service: Provide comprehensive services from sample preparation, standard addition, mass spectrometry analysis, data processing, and data comparison.
High sensitivity: High-sensitivity mass spectrometer is used to effectively detect low-level metabolites in the sample.
Fast turnaround time: 1-4 weeks.
Detailed report: Provide a detailed report at the end of the entire project, including the experimental process, MS/MS instrument parameters, quality control parameters, raw data and the final result of the comparison.
If you have any questions about our steroids analysis service, please contact us.
Reference:
Fernández-Cabezón L.; et al. New insights on steroid biotechnology. Frontiers in microbiology. 2018, 9: 958.
* Our services can only be used for research purposes and Not for clinical use.
Services:
Resource:
Platform: