Microorganisms Lipidomics in Fermentation Conditions Optimization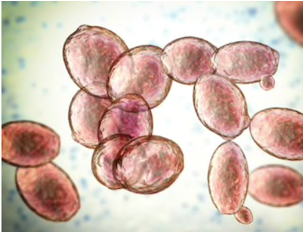 Optimizing ethanol yield during fermentation is important for efficient production of fuel alcohol, as well as wine and other alcoholic beverages;
However, increasing ethanol concentrations during fermentation can create problems that result in arrested or sluggish sugar-to-ethanol conversion; The fundamental cellular basis for these problem fermentations, however, is not well understood;
Small-scale fermentations were performed in a synthetic grape must using 22 industrial Saccharomyces cerevisiae strains (primarily wine strains) with various degrees of ethanol tolerance to assess the correlation between lipid composition and fermentation kinetic parameters;
Lipid profiling of individual fermentations indicated that yeast lipid class profiles do not shift dramatically in composition over the course of fermentation. A strong correlation (R 2 = 0.91) between the overall lipid composition and the final ethanol concentration (wt/wt), an indicator of strain ethanol tolerance;
Strains unable to complete fermentation were associated with high phosphatidylinositol levels early in fermentation. Yeast strains that achieved the highest cell densities and ethanol concentrations were positively correlated with phosphatidylcholine species similar to those known to decrease the perturbing effects of ethanol in model membrane systems.
Creative Proteomics provides reliable, rapid and cost-effective microorganisms untargeted lipidomics based on LC-MS or shot-gun methods for fermentation conditions optimization.
Our Services
Creative Proteomics routinely cover a rich variety of sample types, including bacteria, fungus (yeast) for our customer. Still, our services require only minimal sample amounts per analysis.
If you have any questions about sample collection, please contact us.

Fig1. The protocol workflow of microorganisms lipidomics in fermentation conditions optimization. (Creative Proteomics)
Why Choose Us?
Send us your milk samples and recive results in 2-4 weeks.
Creative Proteomics full-service facility provides data processing (e.g., data alignment, feature detection), feature prioritization (e.g., principal component analysis, heat maps, ANOVA/t-test, multivariate statistical analysis, self organizing maps, volcano plots, and network activity prediction), and lipid identification services.
If you have any questions about our microorganisms untargeted lipidomics services, welcome to contact us.
Reference:
Henderson, C. M.; et al. Ethanol Production and Maximum Cell Growth Are Highly Correlated with Membrane Lipid Composition during Fermentation as Determined by Lipidomic Analysis of 22 Saccharomyces cerevisiae Strains. Applied and Environmental Microbiology. 2013, 79, 91.
* Our services can only be used for research purposes and Not for clinical use.
Related Sections: