Glycerophospholipids Analysis Service
Glycerophospholipids are important structural and functional components of biological membranes and constituents of serum lipoproteins and the pulmonary surfactant. In addition, glycerophospholipids act as precursors of lipid mediators such as platelet-activating factor and eicosanoids.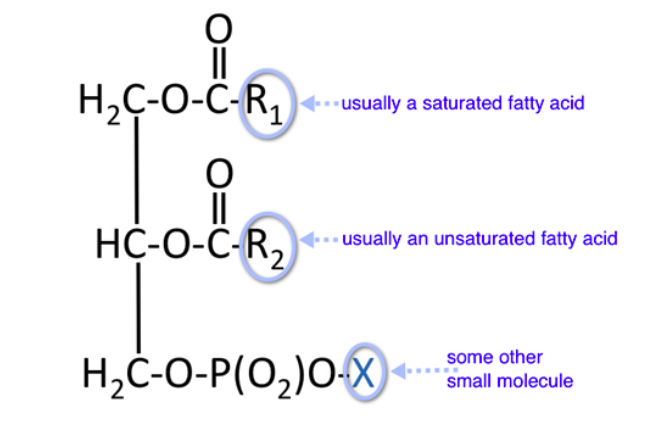 Cellular membranes contains a distinct composition of various glycerophospholipids such as phosphatidic acid (PA), phosphatidylcholine (PC), phosphatidylethanolamine (PE), phosphatidylserine (PS), phosphatidylglycerol (PG), phosphatidylinositol (PI), cardiolipin (CL), lysophosphatidic acid (LPA) and lysobisphosphatidic acid (also known as bis(monoacylglycerol) hydrogen phosphate - BMP).
Creative Proteomics provides rapid and cost-effective glycerophospholipids analysis based on a highly stable, repeatable, and highly sensitive system for separation, characterization, identification, and quantitative analysis.
Our Glycerophospholipids Analysis Service
Creative Proteomics use liquid or gas chromatography coupled with triple quadrupole mass spectrometers for glycerophospholipids detection.

Fig1. The workflow of glycerophospholipids targeted lipidomics
Featured Glycerophospholipids Analysis Service
Sample Requirements
We can accept a variety of sample types, including cells, tissues, blood, plasma, skin, urine, feces, plants, microorganisms, et al.
Extraction of lipids should be performed right after sample collection steps, otherwise, samples should be stored at -80°C, and shipped with dry ice. After sample collection, you can either perform sample pretreatment, or contact us for specific sample pretreatment service.
Why Choose Us?
One-stop analysis service: Provide comprehensive services from sample preparation, standard addition, mass spectrometry analysis, data processing, and data comparison.
Fast turnaround time: 1-4 weeks.
Provide a detailed report at the end of the entire project, including the experimental process, MS/MS instrument parameters, quality control parameters, raw data and the final result of the comparison.
If you have any questions about our glycerophosphocholines analysis services, please contact us.
* Our services can only be used for research purposes and Not for clinical use.
Resource:
Services:
Platform: