Phytoprostanes Analysis Service
Creative Proteomics has developed a reliable and reproducible method using highly sensitive LC-MS/MS method for the rapid identification and quantification of Phytoprostanes (PhytoPs) in different sample types, which can satisfy the needs of academic and industrial study in your lab.
Overview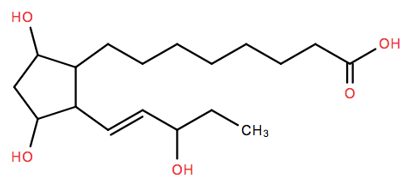 Phytoprostanes (PhytoPs) are non-enzymatic lipid peroxidation products derived from ALA that are not necessary for the metabolic activity of living plant cells. They are not only considered as components of oxidant injury-sensing systems but can also act as excellent biomarkers of oxidative degradation of plant-derived foodstuffs. It is important to note that certain agronomic and industrial procedures may enhance the PhytoPs content of fruits and derived vegetable oils, which are readily bioavailable and absorbed by the human body. Little is known of their biological effects, although there is some in vitro evidence about the role of some PhytoPs in the regulation of the immune function, against certain type of cancers and of vascular effects. However, further studies are required in animal models and clinical trials in humans. They can be quickly and accurately quantified by UHPLC/MS-MS.
Currently, a reliable and reproducible method using highly sensitive LC-MS/MS platform for the identification and quantification of PhytoPs in different sample types has been established by the scientists at Creative Proteomics, which can satisfy the needs of academic and industrial study in your lab.
Why Choose Us?
Creative Proteomics provides comprehensive services from prepare the samples, run the mass spectrometric analysis, process the data, perform statistical analysis, and identify the compounds.
Creative Proteomics uses different mass spectrometry methods according to the customer's experimental design.
We will use our expertise to help you interpret the results and provide you with actionable recommendations on how to utilize these results in your research or business.
List of Detectable PhytoPs at Creative Proteomics
| | | | | |
| --- | --- | --- | --- | --- |
| 16-B1-PhytoP | 9-L1-PhytoP | 9-epi-9-F1t-PhytoP | 9-epi-9-D1t-PhytoP | 9-D1t-PhytoP |
Our Phytoprostane Analysis Service

Fig 2. The workflow of phytoprostane analysis service
Structural details: species level
Mode: MRM
Precision: pmol & mol%
Delivery time: 2-4 weeks
Sample requirements
Serum: 100-200 ul/sample
Urine: 200 ul/sample
Cells: 1x107/sample
Deliverables
Experimental procedure
Parameters of liquid chromatography and MS
Purity analysis report
MS raw data files and MS data quality checks
Hexylceramide quantitative result data
Custom analysis report
Based on a highly stable, reproducible and highly sensitive separation, characterization, identification and quantitative analysis system, combined with LC-MS/MS, Creative Proteomics provides reliable, fast and cost-effective PhytoPs analysis services. If you have any questions about our PhytoPs targeted lipidomics services, please contact us.
Reference:
Collado‐Gonzalez, Jacinta.; et al. Phytoprostanes. Lipid Technology. 2015, 27.6: 127-130.
* Our services can only be used for research purposes and Not for clinical use.
Resource:
Services:
Platform: