Plant Seeds Untargeted Lipidomics
What can lipidomics of plant seeds tell you?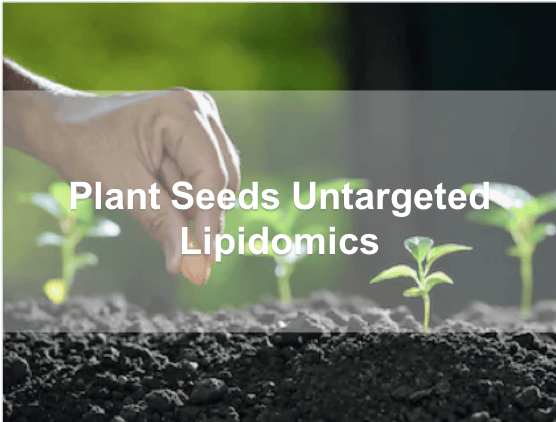 With dwindling available agricultural land, concurrent with increased demand for oil, there is much current interest in raising oil crop productivity. All plants contain oils or fats and mainly in their seeds;
Siberian apricot seed kernel (SASK) contains a high of 50% oil with suitable fuel properties conformed to biodiesel standard. To date, Prunus sibirica is a novel non‐crop feedstock for biodiesel production in China;
Oil contents and fatty acid (FA) compositions were identified in developing SASK from AS‐80 and AS‐84, at intervals of 1 week from 3 weeks after anthesis (WAA) to 9 weeks;
The major differences in oil content between C18:1 and C18:2 levels were greater among the AS‐80 (32.69/15.48 g/100 g) than among the AS‐84 (25.78/13.15 g/100 g);
These datas contribute significantly to understand the underlying mechanisms of lipid accumulation in P. sibirica, and may also present strategies for engineering oil accumulation in oilseed plants.
Creative Proteomics provides reliable, rapid and cost-effective plant seeds untargeted lipidomics based on LC-MS or shot-gun methods for biomedical research institutions, biotechnology and pharmaceutical companies.
Our Services
Sample

Creative Proteomics has rich experience in plant seeds untargeted lipidomics, from the commonly used model plant arabidopsis to the main food crops rice, wheat and soybeans;
Sample storage: Extraction of lipids should be performed right after sample collection steps, otherwise, samples should be stored at -80°C, and shipped with dry ice;
Sample pretreatment: After sample collection, you can either perform sample pretreatment, or contact us for specific sample pretreatment service.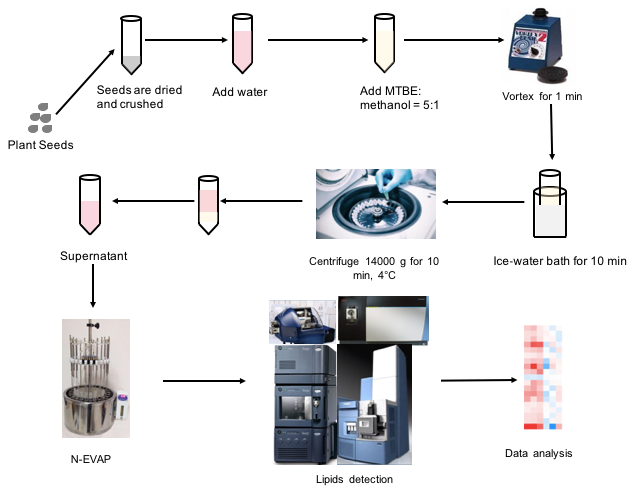 Fig1. The protocol workflow of plant seeds untargeted lipidomics. (Creative Proteomics)
We also provide other lipid extraction methods according to your experimental needs.
Application of Plant Seeds Untargeted Lipidomics
Raising oil crop productivity;
Stress-induced change of plant lipidomics (Heat, Freeze, Drought, Salt);
Injury-induced change of plant lipidomics;
Development and aging induced change of plant lipidomics.
Our advantages
Tailor extraction protocols and derection methods to target different food samples;
Send us your sample and receive data in 2-4 weeks;
A detailed report will be provided at the end of the whole project, including raw data and figures.
If you have any questions about our plant seeds untargeted lipidomics services, welcome to contact us.
Reference:
Mai, Yiting.; et al. Using lipidomics to reveal details of lipid accumulation in developing Siberian apricot (Prunus sibirica L.) seed kernels. GCB Bioenergy. 2020.
* Our services can only be used for research purposes and Not for clinical use.
Resource:
Services:
Platform: