Lipidomics in Food Safety
Food safety has always been an important part of food science research and lipidomics has broad prospects in food safety research.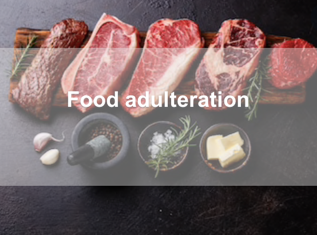 Food adulteration is usually caused by economic reasons, in attempts to illegally reduce the cost of products by adding cheaper analogs. Such practice not only reduces the quality of food, but also may cause harm to human health;
Although most of the adulterated substances have great similarities to the products in their apparent morphology and sensory properties, there are significant differences in their lipid species at the molecular level;
The strategy of overall analysis and comprehensive comparison performed by the lipidomics method has great potential to achieve effective monitoring of food adulteration;
Relatively simple chromatographic techniques, such as GC‐MS and RPLC‐MS, may be used to monitor adulteration of beef with pork. The high content of TAG (16:0/15:0/18:4), cholesterol ester (CE, 22:5), and Cer (d18:1/24:1) usually indicates pollution of pork in beef.
Food adulteration and other safety issues have led to the need for establishing traceability systems to identify the authenticity of raw materials. Food traceability is recognized as an important means for food safety management and control;
Aimed at tracing lipids in food and food raw materials, the lipidomics technology provides a powerful solution;
Olive oil, especially virgin olive oil, is commonly adulterated because of its nutritional and economic value;
The polar lipids, including PL and glycolipids, as potential markers for olive and identification and traceability of olive oil.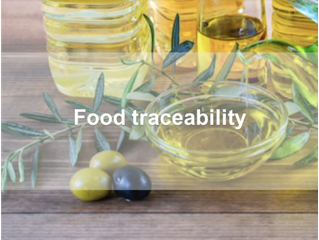 Creative Proteomics provides reliable, rapid and cost-effective food untargeted lipidomics based on LC-MS or shot-gun methods for food safety research.
Our Services
Samples

For fluid and semifluid food matrices, the uniformity can be generally satisfied by homogenization;
The selection of sampling methods for solid food matrices depends on the analytical objectives;
Lipids are prone to oxidation causing loss of target lipids, and thus require protection with antioxidants when necessary;
Certain food samples and biological samples possess inherent enzyme activities. It is necessary to timely prevent the occurrence of enzyme‐catalyzed reaction after obtaining the samples;
In conclusion, the appropriate sampling method is selected according to the actual situation to minimize the possible errors, so that the collected samples can truly reflect the overall level of the food to be inspected.

Fig1. The protocol workflow of untargeted lipidomics in food safety. (Creative Proteomics)
Our Features
One-stop services, including lipid extraction, lipid detection and data analysis;
Send us your sample and receive data in 2-4 weeks, a low requirement for samples;
Cutting-edge apparatuses, reliable data and reproducible process;
Creative Proteomics provide a detailed report to our clients, including experiment procedures and parameters of instruments, MS data with putative identification based on the m/z ratio of the analytes, differential analysis of lipids between treatment groups if needed.
If you have any questions about our food untargeted lipidomics services, welcome to contact us.
References:
Trivedi, D. K.; et al. Meat, the metabolites: an integrated metabolite profiling and lipidomics approach for the detection of the adulteration of beef with pork. Analyst. 2016, 141(7), 2155-2164.
Alves, E.; et al. Polar lipids from olives and olive oil: A review on their identification, significance and potential biotechnological applications. Foods. 2018, 7.7: 109.
* Our services can only be used for research purposes and Not for clinical use.
Services: